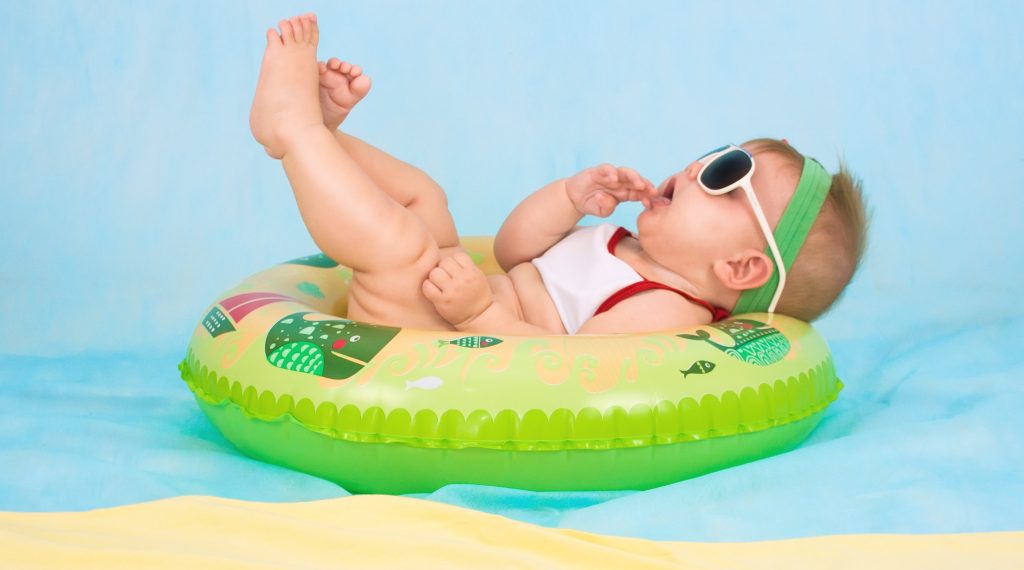 When it comes to parenting, it is crucial to have a strategy that allows you to take care of your kiddos as well as yourself. Finding the best parenting tech gadgets of 2019 will help you keep your sanity when you go into battle each day.
It is obviously challenging to raise kids in this busy world. Luckily there are so many options in this parenting gadgets market. However, it can be hard to find the perfect tools for the job. After exploring the interwebs and polling our parent friends, we have listed our favorite best parenting tech gadgets of 2019.
Take a look at these tools and find one that can give you time back to spend with your family.
Read Also: 16 Top Amazon Products to save you time and stress
The SNOO Smart Sleeper is one of the most innovative parenting tech gadgets when it comes to your baby's sleep. It has every feature you would want for your baby, but most importantly, it is extremely safe.
There are a couple of ways that the sleeper will rock your baby sound to sleep. It can use a slower swing motion and a faster vibrating pattern to help calm them down quickly. If the baby stirs in the middle of the night, there is an automatic white noise feature that will soothe them back to a comfortable state.
Of course, there is also a swaddling option to make this the ultimate sleeper for your baby.
This may sound too good to be true, but Chatterbaby is an app you can use to translate your baby's cries.
Simply record your baby while crying and the app will determine why they are upset. There are three categories that could be the outcome; fussy, pain, and hunger. Once the Chatterbaby Crying Translator app tells you which category scored the highest, you can focus on that high priority item to calm them down.
We can neither confirm nor deny the accuracy of this tech gadget, but it may be worth a shot if your child cries more than the average baby.
Ok, so this isn't really a tech gadget, but it is super innovative. Snapping pajamas will take you about 35 minutes to assemble. Zipping pajamas will cut the time to 5 minutes. Magnetic pajamas will take…oh wait they're done.
Yes, these Magnetic Me Footie Pajamas will assemble as fast as you can snap your fingers. This will cut down on the night-time routine so you can squeeze another book in with the little one.
Look ma, no hands! Say goodbye to the old fashioned large pumps that get tangled by the tubing and seem to work 80% of the time. The Willow Breast Pump solves all of those problems and is definitely a top pick for the best parenting gadgets of 2019.
The pumps are designed to fit into your bra and have a no-spill guarantee. This allows you to pump completely hands free and without having to show the world that you are in the middle of a pump. No need to go to a lactation room or find a bathroom for some privacy (not that it really matters anyway). Simply hook-up the pump and go on with your day.
The Munchkin Vibrating Mattress Pad is one of the most simple, but brilliant of all baby gadgets. Its quirky design makes it look like a whoopie cushion and can be slipped under your child's mattress.
Now you can put your baby to sleep with confidence. The vibrating mattress pad has two vibration speeds and a gradual 30-minute timer to ensure that the baby is sound asleep before shutting off.
There is no need to worry about safety with this parenting tech gadget because it is battery powered, not by a power cord.
There is an app for my thermometer? Of course, there is.
Say goodbye to all the old traditional thermometers now that you have access to the Kinsa Smartphone Thermometer. This thermometer will track all readings on your smartphone and will give an accurate reading within 8 seconds. Because of this, we awarded this thermometer a spot on the best parenting tech gadgets of 2019.
Nothing says safety more than this baby car seat. From the sleek design to the multiple sensors, you will have complete peace of mind while driving your little one across town.
There are four sensors that will help you manage your child's safety. Now you can monitor the seat's temperature, riding time, buckles, and unattended child. You never know what could happen and this seat could prevent a disaster from occurring.
Simply download the application and you will be fully connected to the Cybex Sirona M Car Seat and your child.
Are you tired of being the 'bad guy' when it comes to your kid's electronics? The Ourpact Screen Monitoring service is a parental control application that will let you see and control what is being viewed on your kid's screens.
The great thing about this service is you can set it and forget it. Schedule times, select what is appropriate ahead of time, and sit back to relax. Eventually, your kids will understand that the 'system' will prevent certain activities and you won't be the one having to enforce these rules.
Your little bundle of joy will be right at home in this 4moms MamaRoo 4 Baby Swing. NASA must have had their hand in making this baby gadget. The MamaRoo can sync up to a cell phone and probably has more features than the car you drive.
With five unique motions & speeds, this swing will knock out that little one in no time. It also has 4 built-in tunes and a plug-in for mp3. Because of this, we could not leave this product off our list of best parenting tech gadgets of 2019.
You don't have to question a product that has received over 24,000 5-Star reviews on Amazon. The Infant Optics DXR-8 Baby Monitor is the perfect choice for keeping an eye on your sleeping angel.
Many baby monitors will have at least a couple of drawbacks, but this baby tech gadget is flawless. The viewing capabilities make it easy to frame the perfect stream no matter how small the room is. You can leverage the interchangeable lenses to zoom, tilt, and view at a wide-angle.
The monitor is light-weight and manufactured with the best hardware possible. Not to mention, the data does not travel the internet, meaning your kiddo is going to be safe from outside harm.
There's no need to fight your kiddo to take their temperature with this pacifier thermometer combo.
Just like it sounds, you can give this pacifier to your child and they will keep it in their mouth until the temperature is recorded. There are also some added features to help you further. The 'fever alert glow' feature will indicate if the child has a fever for confirmation. The Summer Infant Pacifier Thermometer can also see the last recorded temperature to track progress from previous checks.
Using a real recorded human voice, the baby shusher is the perfect baby tech gadget to help soothe your child to sleep.
The Baby Shusher Sound Machine has a timer from 15 to 30 minutes to ensure the baby will be comforted even after they doze off. This gadget has no power cord and runs on batteries. Simply place this near your little one and let it work some magic.
Again, this isn't a tech gadget, but a great saver of time and water. Finally, there is a way to convert your adult bathtub to a baby pool. Once you install the BabyDam Bathwater Barrier, the fillup time will take half as long and you won't have to waste all that water.
Trade the fillup time for bathtub playtime because every second with your kiddo is important!
The TaoTronics Cool Mist Humidifier is one of the best of its kind. The humidifier has thousands of five-star reviews on Amazon and the price is unbeatable for the value.
With its 4-liter tank capacity, it will work throughout the night and will automatically shut off when all the water is evaporated. You have the ability to set your own humidity percentage and toggle from day/night mode when necessary. It comes with a night light option to help soothe a waking baby as well.
The Owlet is the most state-of-the-art baby monitor on the market.
You will be able to worry less and have restful sleep knowing your child is perfectly safe and sound. This baby gadget will wrap around your little one's foot like a sock to track the heart rate and oxygen levels while sleeping. Simply place the sock on your baby, log into the app, and cast any worries away. Because of its safety ratings, the Owlet Baby Monitor earns a spot on the best parenting tech gadgets of 2019.
Did we miss anything worth sharing? Let us know in the comments below!
Also, don't forget to check out our store for other time-saving automation gadgets.