Wait! Only two more days until Valentines Day? There is need to worry. Let's use the power of automation to simplify Valentines Day and still get mega brownie points with that significant other.
We know it can sound thoughtless to simplify this holiday and it is probably a touchy subject for some, but most of these items can help inspire you to make this day extra special. Just remember, it is the thought that counts, right?!
#1 Don't Celebrate on Valentine's Day
You didn't think I was advising to skip Valentine's did you? I'm not suicidal enough to carry out that strategy.
What I do recommend is that you think about celebrating the day before (or after) to avoid the stampede of couples who absolutely have to celebrate on the 14th. Why is it so important to celebrate on the actual day?
I would argue that a night with heavy traffic, crowded restaurants and crowded theatres would be anything but romantic. My lady and I have been celebrating a day early for many years now. The quiet evening is much more enjoyable and we don't feel rushed by our server (not to mention the kitchen usually can better concentrate on the fewer orders).
#2  Order Flowers
Yeah, we know that this is nothing new. However, nothing will symbolize love more than a bouquet of roses.
After doing some extensive research, it seems to me that 1-800-Flowers.com  is the best choice when it comes to the product, delivery and price. In addition to the flowers, you will be able to include teddy bears, chocolates and many more keepsakes for that special valentine of yours.
Is your date not worth the high shipping fees? Order some flowers from Amazon Prime  and expect them at your door within 48 hours. By the way, we know your date is worth it, but sometimes it may make sense to put that towards an appetizer for dinner.
#3  Automate Love Messages
If you want to woo your valentine throughout the entire day, I suggest that you schedule some text messages that will take her future breath away.
For Android users, simply use your digital butler, whether that be your Google Home or Amazon Echo. If you don't have these options, you can download the SMS Scheduler app to help with this.
For iPhone users, this functionality is limited. One option is the Scheduled app that will send the message through a 3rd party (with a $4 monthly subscription)
#4 Hire an Online Bard
Outsource some of the mushy stuff because you're probably not that good at this anyway, huh?
If you check out Fiverr.com you will be able to find many freelancers that will make your valentine feel especially loved. From valentine's videos to couples portrait paintings and even recorded valentine's day love songs, you will find something that will be the perfect gift.
#5 Setup the Perfect Mood
Use the power of smart devices to create the perfect romantic ambiance. One great feature of the Amazon Echo is the functionality to create a fully customized routine. To accomplish this:
Click 'Create Routine'
Select 'When this happens', and then choose 'Voice'
Add your custom command "Alexa, Love Making Mood On!"
Alexa now has the ability to dim the lights, change the room temperature, lock the doors and put on some Lionel Ritchie. There are also 16 other commands that Alexa could do simultaneously.
Once you have the smart gadgets in place, you will truly be able to simplify Valentines Day with a few taps of a button.
#6  Double Down on Dessert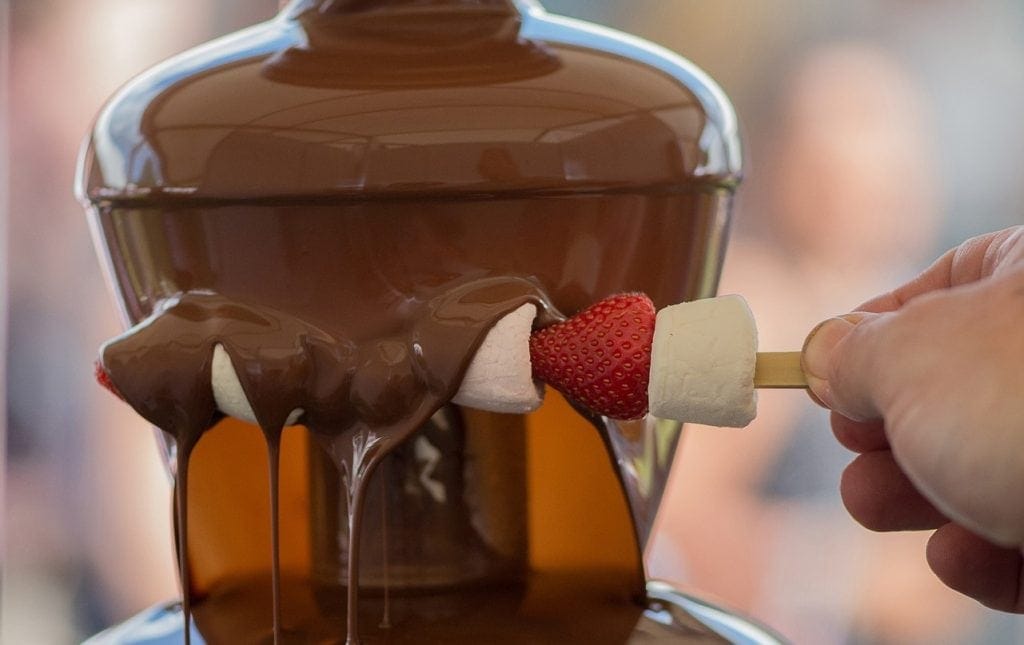 Everyone knows that you can buy chocolate covered strawberries for this special day. However, the end result is usually not very fresh and the chocolate usually shatters with that first bite.
Consider melting your date's heart by ordering a fondue kit and ready-to-melt chocolate and create an experience that you will never forget. Again, if you are a Prime member, you can order this a couple days in advance and have everything ready to go for that perfect ending to your night.
Disclaimer: We know this isn't 100% automated, but usually one person out of every couple will get excited enough to do all the set up because it is fun for them. Also, there is a good chance that things can get messy, but who cares when you are getting messy with chocolate on Valentine's day?
Bonus! Keep the Relationship a 'Breeze'
Are you wanting to keep this relationship long term?
With Shreddies, you can be yourself without having your partner suffer. These are odor filtering undies to let you pass gas without the stench… for real. Feel free to let out those flatulences with confidence and pride.
This new age underwear has the ability to hide odors with its high tech filtering fabric and people are saying that it really does a great job. Avoid any liabilities with your future relationship by grabbing a pair today.
Ready – Set – Automate!
Let's start today:
Try a few of the strategies above and simplify Valentines Day
Don't forget to keep up with these in the future to keep that partner happy
Like this post? Add a comment below!