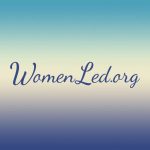 Gloria Martinez, Guest Blogger
Visit the WomenLed blog
Technological innovations have changed the way online companies conduct business. Small business owners know the role technology plays in communication with customers, potential clients, and the rest of the world. However, incorporating the latest technology can seem like a far-fetched idea for some small businesses.
Investing in technology is crucial for business growth, but it can be expensive. How do you decide what selections will help, and what will just eat up your budget?
Before you start
Before implementing any technology for your business, we need to validate if this resource will help us achieve our goals. The most important step is to leverage a mentor, coach, or consultant that is experienced in running this type of business. Having someone that can find the perfect solution for achieving success will keep you from wasting time and energy with arbitrary experiments.
Most of the time, these resources can be free but may take time and energy to locate. Feel free to reach out to us if you need any assistance on how to find the perfect advisor for your venture.
1. Reduce Overhead Costs
The costs involved in some tech-oriented investments can feel pretty steep, but the implementation of better technology can boost your bottom line. The rewards can be nearly limitless when you pay for tools that allow your business to reach a wider audience and enhance processes. And some investments aren't terribly expensive in the first place.
For instance, smartphones keep your sales team in the field instead of running to the office for files and meetings. The key is to invest in reliable, state of the art phones so they have the capability needed to use their tools on the fly, and sufficient data to ensure it all runs flawlessly. Thankfully, there are data plans designed specifically to meet business needs, accommodating the associated usage while reducing overall charges. Not only does it allow you to do some streamlining, but it's also an opportunity to reduce operational costs. 
2. Increase Efficiency
Technology helps automate business processes and operations, which equates to some obvious advantages. For example, businesses are making use of computerized point-of-sale systems. It's a chance to speed the checkout process, track sales easily, generate reports about what is selling and what isn't, and even keep better tabs on your workers.
Along those same lines, by shedding mundane, repetitive tasks, you can free up your staff toward more effective use of their skills and time. Outsourcing is one way to handle this. BigCommerce points out that by connecting with freelancers who can handle tasks like payroll, customer support, and the social media marketplace from afar, you can lighten your staff's workload and prioritize their hours and your dollars at the same time. It's an option the technological age has brought to small businesses, and it's one worth exploring.
Another option is to choose apps that handle ease tasks for you. For instance, there are payroll apps that are easy to use, inexpensive, and compatible with most mobile devices. Along those same lines, you can snag some terrific customer service apps that help with everything from invoicing on the go to job scheduling and customer outreach. A few well-chosen tools can enhance your customers' experience and allow you to automate processes that eat away at your time so you can spend those precious hours in other ways.
3. Secure Sensitive Data 
Through technology, businesses can create secure environments for sensitive business data. Chances are you are well aware of cybercrime and the toll it can take on bigger businesses, but as Inc. points out, hackers see small businesses as easy prey. Smaller companies are more apt to have insufficient protection. Along with being more vulnerable, an infiltration can cripple your business, so securing your sensitive data is a must. 
In light of that concern, consider whether your small business is adequately protected. There are plenty of solutions available, like encryption services and remote monitoring and management. If computer jargon is outside your comfort zone or you simply don't have time, consider investing in an assessment from a professional data security team to ensure things are up to snuff. 
Take Away
Investing in technology can help in reducing overhead costs and operational expenses. Technology also opens your small business to remote, and even global, opportunities. You can automate processes and keep your team focused on their strengths, and in the end, you'll find tech equates to time and money well-spent.
Read more:  5 Time Wasters Business Owners Should Automate