Christmas is just around the corner, folks! Don't forget to give the gift of automation this holiday season. A practical stocking stuffer is a perfect idea for those people that are hard to shop for because they have everything already.
No matter which family member or friend you're shopping for, these practical ideas will make everyone grin this Christmas day. If you're still on the hunt for something specific after this article, you can check out these stocking stuffer ideas on Amazon's 'Gifts Under $20' category. Some of those may not be practical, but are definitely hilarious!
Read Also: Top Amazon Products That Save You Time and Stress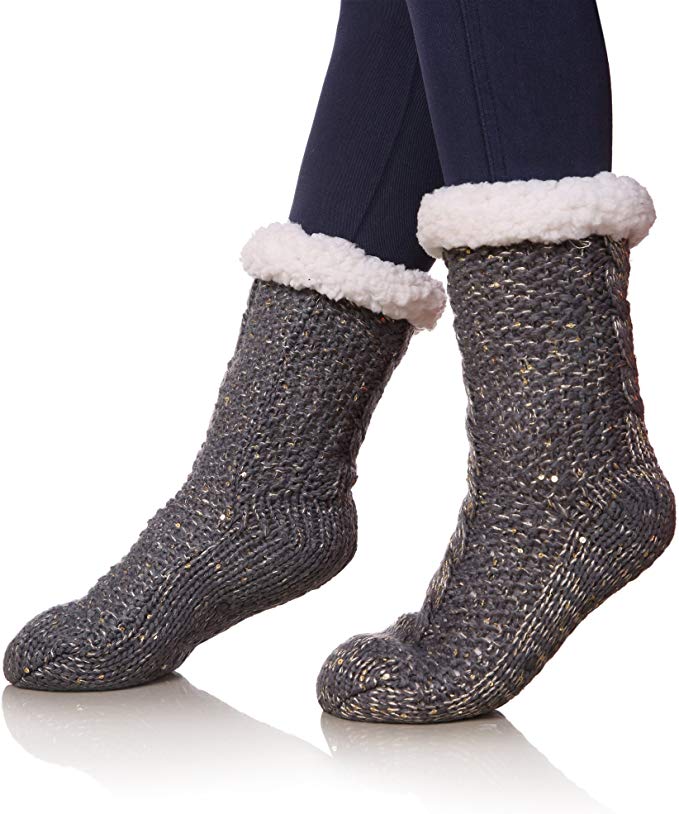 Give the gift of warmth and coziness for the cold holiday season. These are some heavy socks that kinda look like boots. They are perfect for lounging around on a relaxing Netflix-and-chill kind of evening.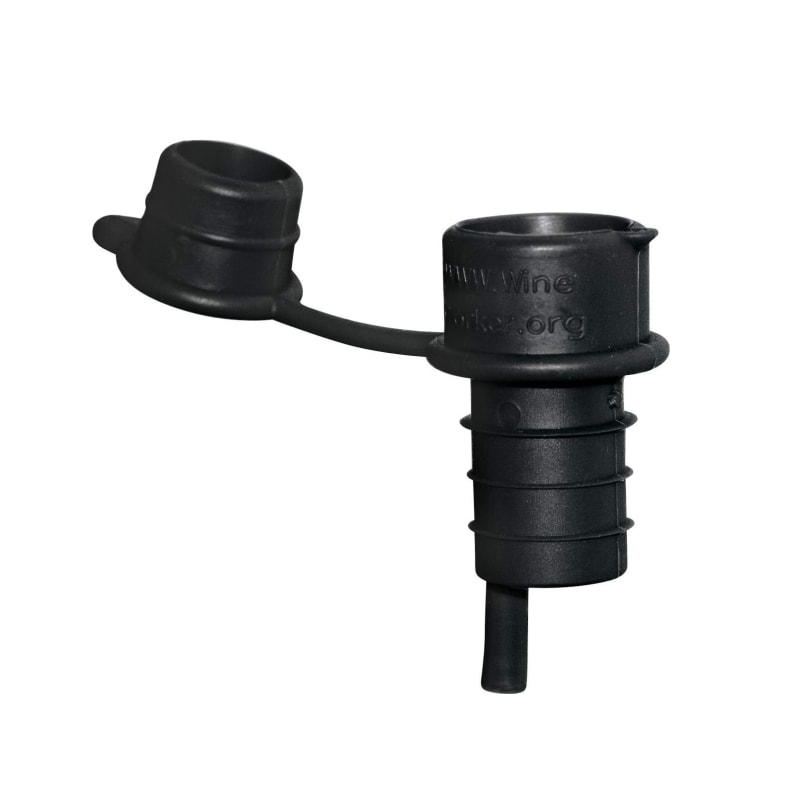 This wine tool does it all! It will help aerate, pour, filter, seal, and has a leak-proof bottle stopper help opened bottles keep contents fresh longer. This is the perfect practical stocking stuffer idea for that wino friend or family member of yours.
Time to upgrade those old flimsy koozies. These RTIC stainless steel can coolers will keep a 12-ounce beverage ice cold all the way through the last sip. This practical gift is perfect for the father-in-law (or any) beer lover.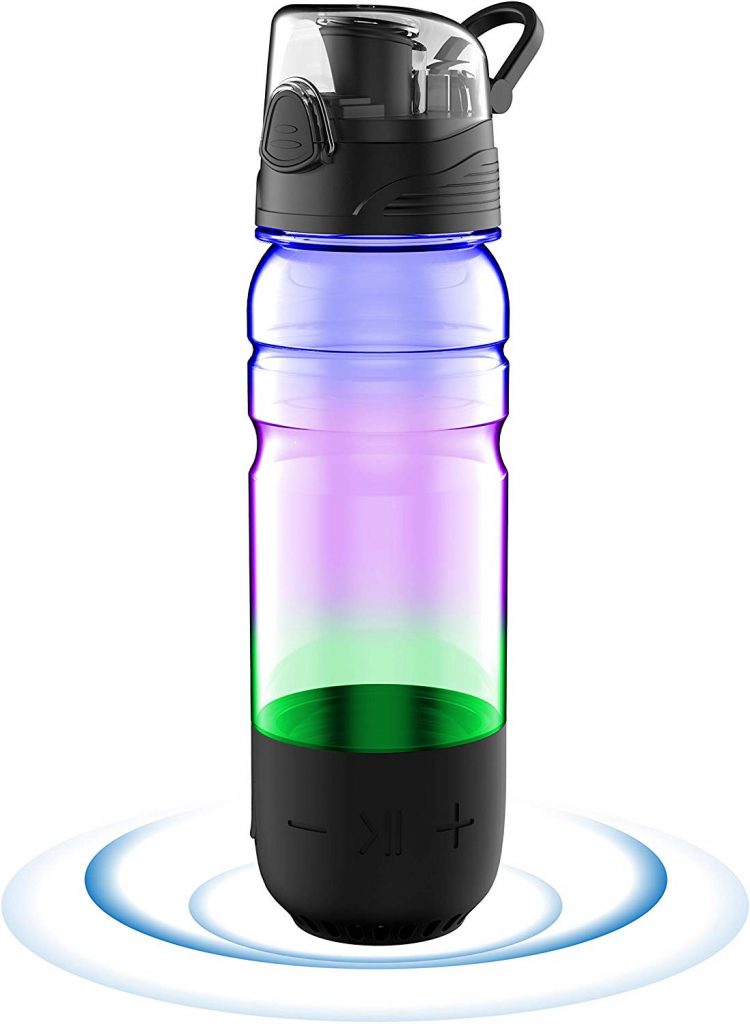 This practical stocking stuffer idea will be perfect for that person who is always health-conscious. The smart water bottle will glow and play sounds or music to remind you to drink water. There are multiple settings to automate a timer and how the bottle will get your attention.
Give the gift of automation with this easy to use smart plug. Everyone has a couple of items in their home that they manually turn on and off every single day. This gadget will help create an automatic schedule or give you the ability to flip the power switch with a button or by voice.
This handy tool is perfect for that handyman or woman in your life. They can simply put the magnetic wristband on and have it assist them with any nails, screws, or other light tools needed for the job. The magnet is plenty powerful so there is no need to worry about anything falling to the ground either.
Taking off makeup can be a real drag. The Miracle Face Erase is one of the greatest makeup remover towels on the planet. All you need to do is scrub with water, and voila, you're done. This is a perfect practical stocking stuffer for that gal who could save some time and energy taking off her makeup.
For whatever reason, mosquitos like to pick on some people more than others. Help a friend or family member out with this handy bracelet. Using citronella oil and geraniol, this non-toxic yet potent natural insect destroyer repels mosquitos and other pesky insects.
You don't have to cry while chopping onions anymore. These onion goggles will help prevent the syn-Propanethial-S-oxide from attack. Besides, nothing looks cooler than making a salad while wearing these stylish goggles.
Here's a new idea: A lighter with no flame? The future is here and I'm loving it. This ARC rechargeable lighter could be the last one you will ever need. It works through electricity and can be recharged instead of thrown out every few months. A friend can use this for everyday home necessities like a candle or cigar lighting.
The avid hiker or camper will always need a way to stay hydrated while on the trails. The Life Straw will be able to filter through 99.999% of waterborne bacteria, 99.9% of waterborne protozoan parasites, and filters to 0.2 microns. This practical stocking stuffer will also last a while because it will filter up to 1000 liters of contaminated water.
We should really start to minimize eye strain caused by harmful blue light from digital screens. These glasses will do just the trick. At a low-cost investment, you could save a family member from multiple headaches that could be impacting their daily lives.
With this gift, your friends can turn any pair of lace-up shoes into easy slip-on shoes. These no-tie shoelaces would be good for runners or anyone that is always trying to save time while on the go. They are also made of high-quality material and will last longer the life of your shoe.
It can be a real pain to walk two dogs at once. It seems that their goal is to tangle every inch of the leash there is. This handy invention will keep those dogs in line, literally.  The swivel that is connected will continue to rotate every time the dog moves across the other line.
There are a few lights in our home that we keep on at night and off during the day. If you know someone with a similar routine, this practical stocking stuffer could be a huge help. The installation for this light switch is extremely simple and the reward is never-ending.
This is a cool invention for those that are tired of the manual process of guessing which size wrench they need and attaching the right size before loosening a bolt. The universal socket wrench will adapt to nearly any bolt size and will loosen/tighten with ease.
There are plenty of multitool gadgets on the market, but who wants to lug such a bulky item everywhere you go? The one time you need a multitool, it's usually nowhere accessible and pointless if you aren't near it. This multitool is perfect for anyone because it discretely becomes one with your key chain
No one likes doing the dishes because you always end up scrubbing nasty wet food all over the place and it's just plain disgusting. The person who thought of this idea is genius. These dish-scrubbing gloves are nice because you won't get soggy food all over your hands and they can really help you clean efficiently.
Candles are nice, but they can burn down your home if you're not careful. Electric candles are a good alternative, but it may take minutes to turn all of them on/off. These remote-controlled candles will allow you to control all the candles with the click of a button. Warm-up a friend's home this holiday season with this practical gift.
When you have wild nieces or nephews, the perfect gift for their parents is some peace and quiet. This fun stocking stuffer will give them just that. The catapult comes with easy to understand instructions to make it easy for the kids. This should give those parents at least 30 minutes of relaxation, or at least until the catapult is completed.
Do you know any stocking stuffer ideas we missed? Let us know in the comments below!
Have an automated day.  :)